Blog Tour for VOICES by Clarissa Johal
Our friend, paranormal author Clarissa Johal has returned with a spooky new novel, VOICES. Read on for a little about the book. It looks intriguing, so do read on. Oh, and there's a giveaway at the end of this post so don't miss that. Without further ado, Clarissa, take it away.

Follow the tour (link to schedule is below) to read exclusive excerpts, guest posts, and spotlights.

"Sometimes the ghosts from your past…are real."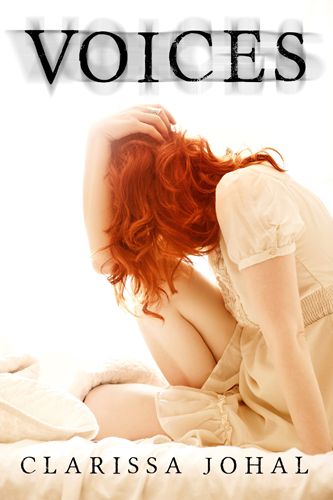 Book Details:


Title: VOICES

Genre: Paranormal Psychological Suspense

Author: Clarissa Johal

Editor: Bobbie Metevier

Published by Permuted Press May 19, 2015

ISBN: 9781618685698

ASIN: B00WAH55JW

Pages: 264

About VOICES:

Sometimes the ghosts from your past…are real.



Moira Flynn is arrested for attacking a door-to-door solicitor with a knife. She claims a voice told her the man was intent on assaulting her. The trouble is, she was the only one that heard that voice. Moira strikes a plea bargain and is sent to a psychiatric hospital for voluntary treatment. Dr. Richard Cassano is hesitant to treat her as schizophrenic, as she does not show the standard symptoms. As their sessions progress, Moira confesses there are two voices—and they aren't voices in her head, but the voices of ghosts. Are they imaginary? Or are they actual spirits, attached to her for reasons of their own? As Moira's doctor uncovers more of her past, he begins to realize that her ghosts are real. And one of them is determined to drag Moira into the afterlife with him.

VOICES Purchase Links:

Amazon: Voices

Barnes and Noble: Voices

KOBO: Voices

Smashwords: Voices

About the Author: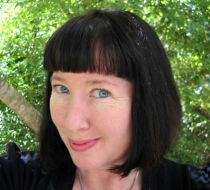 Clarissa Johal has worked as a veterinary assistant, zoo-keeper aide and vegetarian chef. Writing has always been her passion. When she's not listening to the ghosts in her head, she's dancing or taking photographs of gargoyles. She shares her life with her husband, two daughters and every stray animal that darkens the doorstep. One day, she expects that a wayward troll will wander into her yard, but that hasn't happened yet.

*Member of the Author's Guild

*Member of the Horror Writers Association

VOICES

(May 2015) Permuted Press

STRUCK

(January 2014) Musa Publishing
(March 2015) Clarissa Johal

*Second place in the Preditors and Editors Readers Poll 2014
*Winner of the Indie Book of the Day Award

BETWEEN
(December 2012) Musa Publishing
(March 2015) Clarissa Johal
*Second place in the Preditors and Editors Readers Poll 2012
PRADEE
(2010) Clarissa Johal
*Second round finalist in Amazon's Breakthrough Novel Award Contest 2012

Short stories:
PIGEONS
THE ROPE
Susurrus Literary Journal

Non-Fiction:
A WAY OF LIFE
The Sacramento Bee Newspaper

Find Clarissa Online:

Author Website

Blog

Facebook

Twitter

Goodreads

Amazon Author Page

Pinterest

Tour Hosted by Sapphyria's Book Promotions:




Click this
Link
to See All of the Participants in the Review Tour
Enter the Giveaway:
a Rafflecopter giveaway
~~~~~~~~~~~~~~~~~~~~~~~~~~~~~~~~~~~~~~~~~~~~~~~~~~~~~~~~~~~~~~~~~~~~~~~~~~~~~~~~
Thanks for being with us again, Clarissa. Good luck with
VOICES
!
ABOUT THE AUTHOR
Welcome to the blog of author Juli D. Revezzo